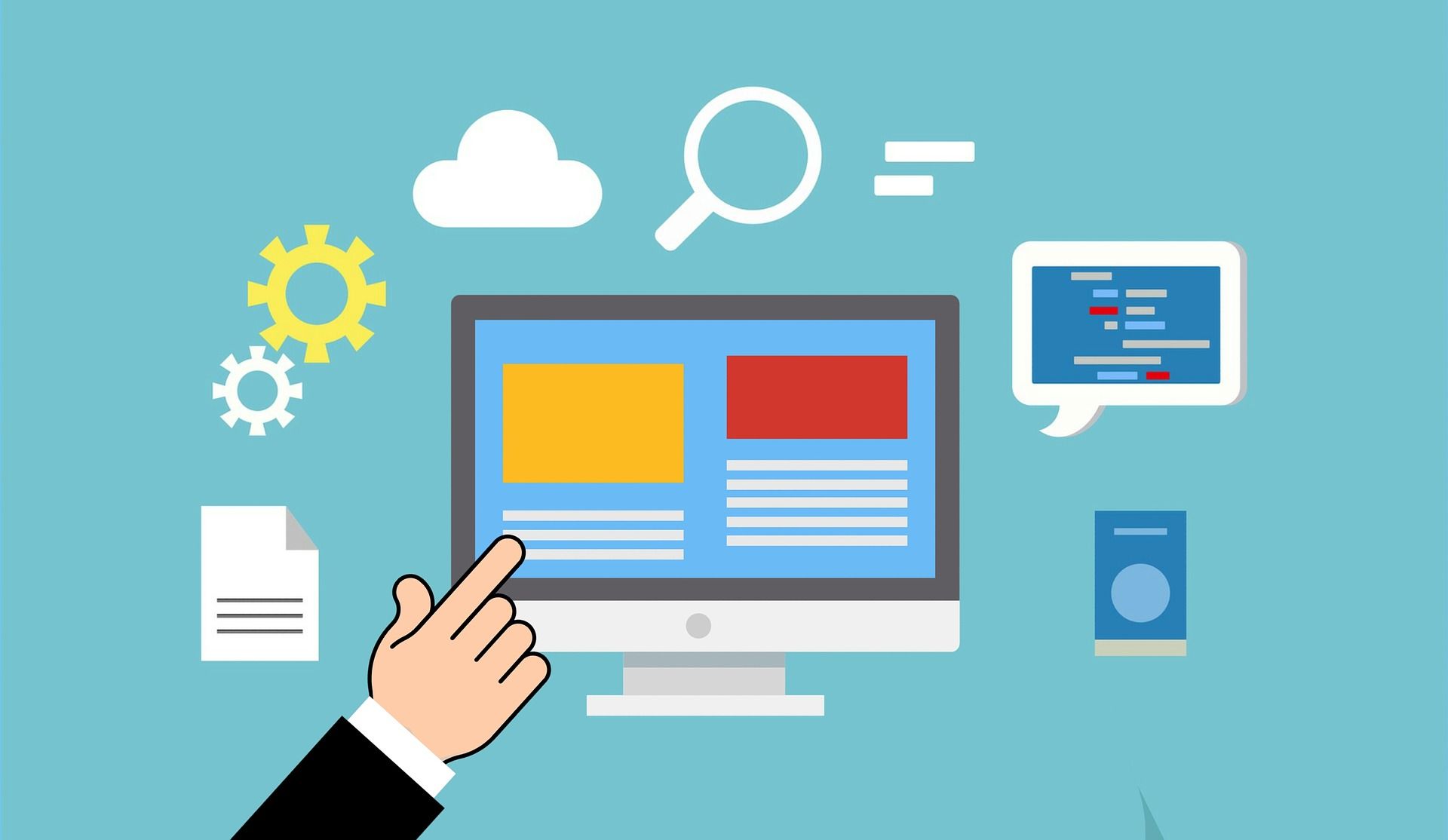 How to discover profitable keywords to rank [Using Free SEO Tools]
Keyword research is valuable.
So it's no surprise that the best tools don't come cheap.
If A-list apps like SEMrush and Ahrefs are currently off your radar, does that mean you're doomed to shoot blindly with your content?
Not enough.
There are not-so-sneaky ways to discover your money keywords without parting with hundreds of dollars.
Sure, high-end tools are designed to make your job easier.
But since you're working on a budget, you'll have to settle for a few workarounds.
These freemium tools not only help with keyword research, but also with competitive research, so you can check what's working for your competitors and what gaps still need to be filled.
First, what are these free keyword research tools?
There are several, but I'm more familiar with Keywords Everywhere and Neil Patel's Ubersuggest.
Used together, they give you all the data you need to assess whether a keyword is worth the investment or not.
Ps: The Google SERP is also a valuable resource for keyword discovery. It's a must-have but I thought I'd give it an honorable mention.
With these free SEO tools, you can extract important search data such as:
Search volume
Number and quality of backlinks
Domain authority
Keyword density
Top pages and keywords
Average monthly traffic a page receives from a keyword
etc
Keywords Everywhere and Ubersuggest are available as Chrome extensions. This is how I use them and what will be referenced in this guide.
Let's go!
How to calculate the monetary value of a keyword?
Search Volume X CPC
It's a simple formula.
For example, the keyword "time tracker app" has 4,400 monthly searches with a cost per click of $21.88
We now have solid data to back up a $2,000 investment in content creation for this keyword.
That said, with keyword value, you need to take a holistic approach.
Some keywords end up generating significantly more traffic than expected (read: brand awareness) or monetary value (read: sales), even with lower search volumes.
This is especially true for keywords with exorbitant search intent. That is, long-tail keywords targeted at searchers at the bottom of the sales funnel.
Please do not base the business value of a keyword solely on this statistic.
There are different ways to measure ROI with content marketing.
Shares…Pins…
You can't even measure some of the best.
Like word of mouth.
I chatted with my marketing friends about a great blog post I read from a brand.
They were also going to see him.
They would tell others about it.
The cycle continues.
What does the brand win?
Authority.
Knowing the monetary value of a keyword is very important but often overlooked by content marketers.
This has a lot of value, especially if you are going to submit the article to a publication at the end.
What keywords should I target if I want to make sales?
It's easier to make a sale with content targeted to the keywords people enter when they want to make a purchase.
SEOs rank these keywords using the three stages of the marketing funnel.
We have specific keywords for top of funnel, middle of funnel, and very end of funnel.
So basically think about the possible keywords your prospects can use when they want to buy. Run them through the SEO tests we'll talk about later. Choose the best.
The further along the buyer's journey you go, the more likely you are to trigger a purchase.
Common content formats with high purchase intent include:
Comparison stations
Comments
Models
Alternatives
Pricing Guides
Select what suits your product or service and start creating.
Steps to Conduct Profitable Keyword Research
Discover your best keywords with these two steps.
1) Analysis of the subject
First you need to enter the general topic you are targeting in a Google search.
Luckily if the topic turns out to be a topic with huge traffic value.
(Like the "time tracking app" illustration we made earlier)
The next thing you should check is the estimated competition in organic search.
Both Ubersuggest and Keywords Everywhere call it the "SEO Difficulty Score"
50-under = fruit within reach (relatively) 50-70 = fair chance (also relatively) 70-100 = you need to be really on top of your SEO game to claim rankings
For the keyword "time tracking app," Ubersuggest rates the SEO difficulty at 64.
Whereas Keywords Everywhere says it's 54 out of 100.
This variation in scores between the two tools reminds us of two important things:
In fact, SERP analysis is even more important when it comes to estimating how we might fare in search engine rankings.
We'll talk more about that in the next step.
But right now, you can't say you've done a proper topic analysis without studying the long-tail keywords.
These are the top three for "time tracking app"👇
More specific keywords tend to generate a higher cost per click.
Indeed, of course, search intent is more defined and companies are willing to pay more for a top spot.
With data like this, you can easily map groups of topics and create separate content pieces if needed, for better ranking.
Another approach is to combine similar keywords.
According to a study by Ahrefs, the average Google Page 1 ranking would also rank in the top 10 search results for 1000 other related keywords.
Back to our "time tracking app" example…
The search intent behind "free time tracking app" and "free time tracking app" is the same.
There is no need to create different content items for each.
Also, you can combine "employee time tracking app" with "free time tracking app" to form the new keyword, "free employee time tracking app".
This is how SEOs evaluate and deliver search-optimized titles.
The best part?
You can do this completely for free.
To recap:
Determine the subject you want to rank for
Check the traffic potential
Check who/what is ranking on the first page
Check if you have a chance
Target long tail keywords
Combine similar keywords to form new keywords
2) SERP Analysis
SERP analysis involves finding out how you compete for your target keyword by analyzing data from search engine results pages or SERPs.
Things get interesting here.
I usually go down a rabbit hole with the sheer volume of research data that can be extracted and the various ideas it inspires.
The more data, the better.
Here are my main things to watch out for:
Which content format predominates on the first page. I pay close attention to what took the featured or ranked snippet as the first result. This reveals the specific type of content that Google rewards. Create something different and you're already out of the game.
The DA of the first page results. This score is pretty much a summary of the other points below. dots below. If it's all 90+ DAs and yours doesn't come close, just search for another keyword.
The relevance of the first result. Taking a cue from Google EAT principles, if you have tech site rankings for a marketing-related keyword, it will be much easier to move them around. That is, given that you have a site in the marketing niche with a similar DA rating.

Now, there is no magic number to determine which sites are more relevant than which. But, browsing the site to see what it's all about and what quality content they've previously published should give you the big picture.
The number of backlinks to the page. The DA of the linking sites, as well as the anchor texts used to link to the post. It is important to spy on the off-page SEO strengths you are competing against and strategize accordingly.
The slug of the first result. For businesses that do on-page SEO well, this is the primary keyword they are targeting. Use this preview to inform your slug selection.
Here is how I would document a simple SERP audit:
Content Format: Detailed Summary Guide
MOZ AD: 77/100
Slug: best time tracking apps
Number of backlinks: 2,247
Quality of backlinks: this Zapier page receives backlinks from authority sites with more than 90 DA
With this audit, you should know that ranking for the keyword "time tracking app" would be no small feat.
Along with creating better content, you need to have a higher DA score and more quality backlinks.
However, it is important to note that a website with a lower DA may outrank a website with a higher DA score.
When this happens, one or a combination of these cases is usually the case:
High-DA website lags behind Google EAT
The content quality of the low DA site is much higher than the high DA site (this could mean it is more original, better researched, more graphic, better ALT information, etc.)
The content format of the low DA site is what Google favors for this search term
wrap things up
It's high time you started being more strategic with your blog.
The companies that generate the most ROI from content marketing go through all of these steps and more before hitting "publish."
And now you've seen that cost is no excuse. You can extract a lot of valuable research data from free SEO tools.
Create an editorial strategy that aligns with your revenue goals. Set KPIs to track performance. Well done for aiming the target!
LOADING
. . . comments & After!