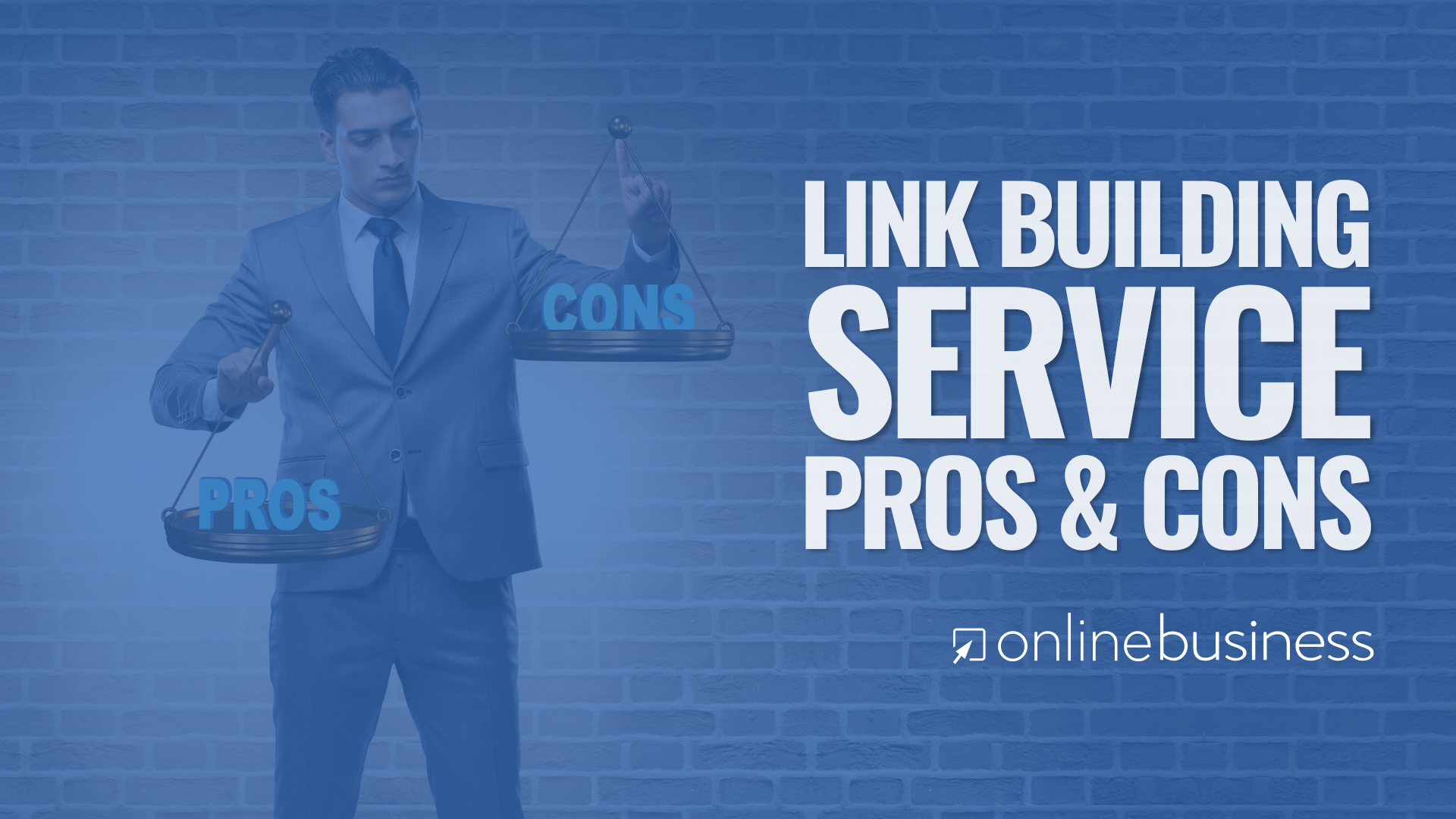 OnlineBusiness.com discusses the pros and cons of using a link building service
New York – For people looking to start an online business, proper management of time and resources is an essential part of being successful. It can sometimes be too daunting to manage every aspect of the business, and it can make sense to outsource some of the work, especially when it comes to SEO. OnlineBusiness.com aims to be a resource for solopreneurs and online business owners to make smart decisions when deciding to use SEO services.
More recently, the Onlinebusiness.com team took the time to discuss the pros and cons of using link building services. Additionally, they also offer in-depth reviews of some of these services, such as the popular link building service, FATJOE.
A report by SEO Tribunal showed that 65% of digital marketers believe that building backlinks is the hardest part of search engine optimization (SEO). It's no surprise that there are plenty of specialized link building services to choose from.
"There are hundreds of companies advertising their SEO services, especially for newcomers to the field," said Onlinebusiness.com founder Michael Santiago. "It's important to make informed decisions when spending part of your business budget on SEO and marketing services."
Here are some of the pros and cons of using link building services, according to OnlineBusiness.com:
Advantages
Work with a company that has experience in SEO

Proven strategies, white hat strategies for rapid implementation

Services offer many different options and packages for specific needs
The inconvenients
It could end up being expensive without the expected results

Must do research before using a service to ensure they are reputable with proven solutions

Support can support too many customers at once, affecting customer support and response time
"When choosing an SEO service, we recommend checking and comparing their testimonials, reviews, and case studies to see their success rates and customer satisfaction," Santiago said. "We also have a section on our site to review a list of link building services that we suggest you consider."
Along with its marketplace of premium domains and starter websites, Onlinebusiness.com offers a regularly updated blog on the latest in internet marketing and a dedicated section for SEO tools and software reviews.
To learn more, please visit OnlineBusiness.com.
About OnlineBusiness.com
OnlineBusiness.com is a digital marketplace for premium domains and starter sites. Currently, it lists over 3,500 domain names with a combined valuation of over $5 million. He also specializes in helping clients with SEO to improve rankings and traffic.
Contact information
OnlineBusiness.com Media Team
[email protected]
Media Contact
Company Name: OnlineBusiness.com
Contact person: Media Relations
E-mail: Send an email
Call: 888-610-1020
Address:24 W Railroad Ave.
Town: Tenafly
State: New Jersey
Country: United States
Website: https://www.onlinebusiness.com